Escort websites content managers
What is escort content manager system? Content manager is a tool which lets the escort website owner fully control the website without any third party help. All websites which use our escort content managers are mobile friendly websites, fast loading and have all features required for nowadays
SEO promotion
. We can also update your content manager and look after your website for a regular monthly fee which is £50-60. With our content management system you can add, edit, delete or control any data on the website:
- meta tags, titles and texts on pages,
- profiles and pictures,
- reviews, - tours/calendar page,
- sub-galleries,
- link exchanges,
- news page,
- e-mail and telephone number on the website,
- content manager password.
We can also connect your website with social websites like Twitter. It means every new stuff can be automatically added on Twitter. You upload a new profile, or write a news feed and it automatically appears on Twitter. You don't need to login separately to submit tweets. Well, that is not all what we can do! We can make a custom Escort Content Management system under your requirements too - it means we can make a special CMS only for you.
Below you can see some screen shots of our content management system: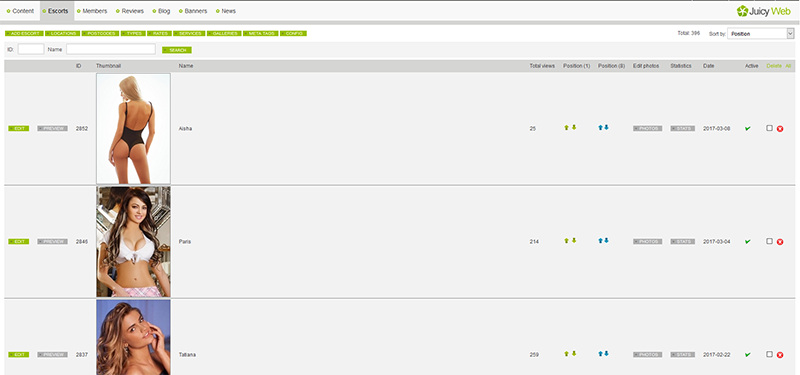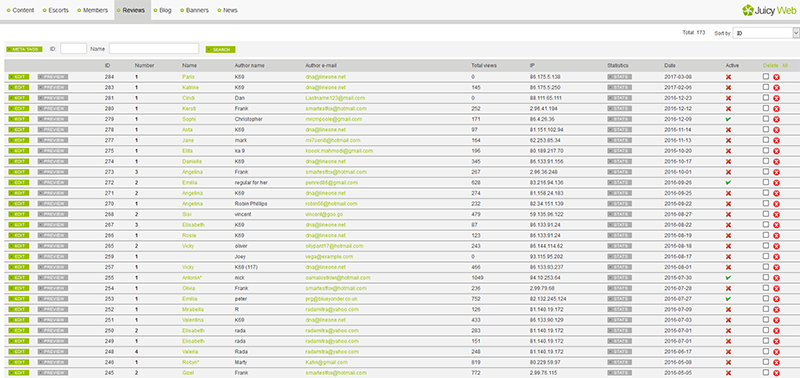 Please
get in touch
with us if you would like to test our CMS. We have some live examples ready for you.